A Unique Store with a Unique Story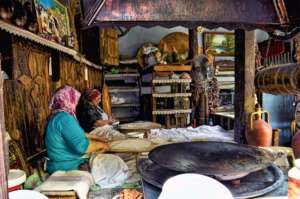 Each of our pieces at Weaves and Wonders is unique.
All our rugs, killims and suzani's have been lovingly hand crafted by artisans of the highest caliber.
Because of this each piece has within its fabric a unique strand of history and culture.
Chalish and Murat have travelled over the globe to source some of the finest products from around the world.
We believe a home should be as unique as its owner and that is why we proudly stock pieces that can make any house a home.
So come in take a look around and  have a chat with us.
We would love to see if you can discover a wonder that will furnish your very own home.